Flight price alerts
Have you got your eye on a particular trip? With Kiwi.com's flight price alerts, there's no need to keep searching for the same route again and again. When you sign up for price alerts, you get notified when the price for your chosen trip drops so you can snap up the best deal. Because our Kiwi-Code checks over 2 billion prices every day, you know you're getting the most up-to-date quotes.
What are Kiwi.com's price alerts?
Price alerts let you know when prices drop for a route you're looking to book, eliminating the need for you to keep checking for the best deal. Set up a price alert on the particular trip you want to take, and we'll do the searching for you, letting you know via email or push notification when the price changes.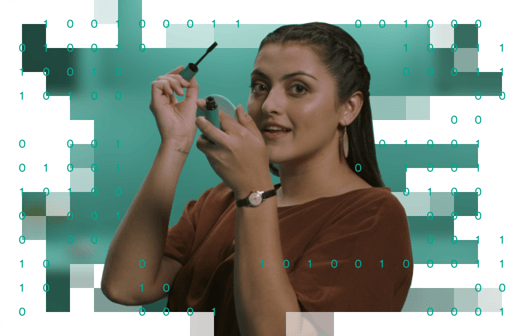 How to set up price alerts
If you search for a specific route and it costs a little too much for you, toggle the 'Set up price alerts' slider (or tap the bell icon in the app), let us know your contact details, and we'll let you know when the price drops. Our powerful Kiwi-Code is constantly checking prices from hundreds of different carriers around the globe, so you don't have to worry about missing a great deal.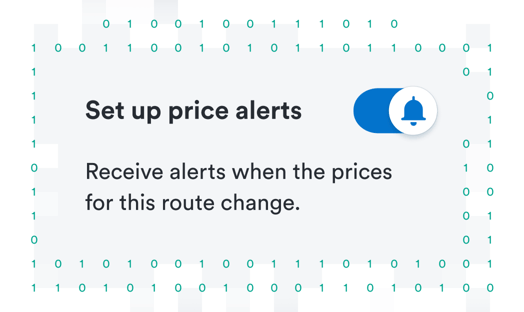 What makes Kiwi.com's price alerts a great travel hack
You can set it up with just one click on the Kiwi.com website or in the app

It makes great use of flight prices constantly being checked by our Kiwi-Code

It allows you to book your trip extremely quickly as alerts are sent straight to your device — simply tap to secure your seat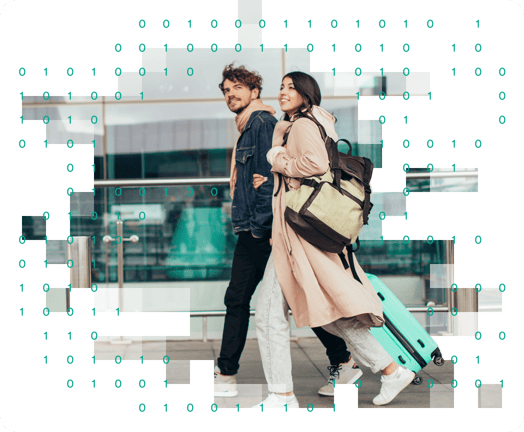 We think you might love these deals
Get inspired by custom low-budget deals from your airport.
Receive exclusive deals by email
By subscribing you agree to receive offers according to the conditions described in our Privacy Policy.
We hack the system, you fly for less
Frequently asked questions about price alerts
How do I get a flight price alert?
Once you've searched for your trip on Kiwi.com, toggle the 'Set up price alerts' slider on your desktop or tap the bell icon in the app (both of which are in the top left-hand corner of the results page), let us know your email address, and that's it. We'll notify you when the price of your trip drops.
How can I set a price alert to any destination?
Sadly, we can't send you price alerts for flights to unspecified destinations. However, if you're looking for travel inspiration, you can sign up to our newsletter by clicking on the Kiwi.com homepage menu from a desktop, then on 'Discover', and then on 'Subscribe to newsletter'. You can also check out our most up-to-date deals simply by tapping 'Deals' in the Kiwi.com app.
Is it cheaper to book a last-minute flight?
Generally speaking, no, it's not cheaper to book a flight last-minute, especially if it's a medium- or long-haul flight. Sometimes, cheap last-minute tickets are available if a flight is relatively empty, but this is by no means the norm. For the best deals, you should look for your tickets no later than three weeks before departure. Remember, if you set up price alerts from Kiwi.com, you won't even need to think about when the best time to book your flight is — our Kiwi-Code will be on the lookout for your cheapest price.
When is the best time to book a flight?
If you want to get the best price, the best time to book your flight is between three and a half months (115 days) and three weeks (21 days) before departure. Within this time frame, the cheapest deals tend to be on offer, on average, about two and a half months before your departure date. It has been said that the days of the week when flight prices are cheapest are Tuesday, Wednesday and Thursday, and the best time of day to book is early morning — around 5am or 6am. However, not enough research proves this. Don't forget that if you set up price alerts from Kiwi.com, we'll let you know exactly when your chosen trip is at its cheapest, saving you time, energy, and money.
When is the cheapest time to travel?
In terms of the time of year, January, February, September and October are the cheapest months in which to travel. Meanwhile, the summer (mid-June to mid-August) and the winter holiday season (December) are the most expensive months in which to travel.
When it comes to the day of the week, Friday is a surprisingly cheap day to travel domestically — much cheaper than Monday, on average. The best deals on international travel are to be found for weekdays, particularly Tuesdays, Wednesdays and Thursdays. And as for the time of day, flights that depart early in the morning tend to be the cheapest.
Technology that makes travel cheaper and simpler for everyone
It all starts with Kiwi-Code — our one-of-a-kind computer code — that we developed to hack the travel system so that you and everyone else can travel more often, for less.
Kiwi-Code sees 95% of all the flights from around the world and performs over 50 billion flight price checks every day to give you the most up-to-date search results, always. What does that mean for you? It's simple: you get more travel search results than you would anywhere else. You see the deals and travel options that airlines don't want you to see and other search engines can't even find. This is how, when you book with Kiwi.com, you're getting some of the best travel deals on the internet.
Travel innovations that shake things up
Kiwi.com is completely independent of any airlines and online travel agents, which gives us the freedom to reinvent and reimagine the travel industry and its technology. And that is exactly what we do. We shake things up so you can use that technology with ease when booking your trips. We want to set travel tech trends that others will follow, because we believe that it's the only way the travel industry can make traveling more accessible for everyone.
We want our travel tech to show you all of your travel options, so that you can decide whether you want to stick with the standard itinerary, or whether you want to take advantage of our travel hacks that might make the journey cheaper or more convenient.
Travel is about freedom. So are our hacks.
Kiwi.com suits both experienced and inexperienced travelers who are looking for regular travel search results, but are also asking for something extra — like our travel hacks. We realize that not all our travel hacks are suited to just any trip, but we still want to give you the final say. That's why, when you search for a specific destination or route, the search results on our Kiwi.com website or on the Kiwi.com app will consist of all the standard options from all the relevant carriers, plus any available travel hack options: routes that feature self-transfer, hidden cities, and throwaway ticketing.
What is a travel hack?
At Kiwi.com, what we call a "travel hack" is anything that makes your travel experience easier and cheaper, and that positively disrupts the way flight and travel search engines work.
Our four main travel hacks are:
What is self-transfer?
The self-transfer hack helps you travel anywhere by connecting airlines and carriers that don't usually cooperate with each other. It's an extremely useful hack especially when there are no direct flights between smaller airports.
Our self-transfer hack is synonymous with virtual interlining, a complicated-sounding term for a simple idea: making planes, trains, and buses connect, even when it's not normally an advertised combination. With our Kiwi-Code, we made self-transfer work by creating an algorithm that seamlessly combines flights, trains and buses into one itinerary. This way, we give you routes that other travel companies can't map out, and it saves you from having to spend long hours looking at every possible airline, every possible connection, and every possible price to piece them together on your own.
Throwaway tickets
When you buy a throwaway ticket, you have the intention of traveling with it to your destination, but you don't intend to use the return part of the ticket. This hack comes in useful when you want to travel one way, but the round-trip fare is cheaper than a one-way ticket.
For instance, if you intend to fly from London to Rome, you may find out that a one-way ticket costs €600, but that the round-trip fare is only €300. Therefore, you buy the cheaper ticket from London to Rome and back. You board the flight to Rome but not the flight back to London, and the second half of the ticket gets discarded when you don't show up for the return flight. You can "throw away" only the return leg of the trip, as not showing up for the outbound flight usually leads to the entire reservation being canceled by the airline.
Nomad multi-city flight search
Multi-city trip options have long been a feature of online travel agencies. But travelers always had to create their own itineraries, often experimenting with different combinations in dozens of browser windows to make their own comparisons and eventually find the best route.
Now with Nomad, Kiwi.com does the work for you — in seconds. You save hours of your time, and potentially significant amounts of money, when searching for cheap flights with this revolutionary multi-city tool. Nomad from Kiwi.com allows you to input multiple destinations and your desired duration of stay in each of them, before it calculates the cheapest possible route. In other words, Nomad shuffles the destinations you input and finds you the most cost-effective itinerary.
This is precisely what Kiwi.com is all about: using technology to make travel easier and cheaper for everyone.
It's not just our hacks that help you save money
Many people who book with us don't need to use travel hacks to get to where they need to go. This is why, aside from coming up with more hacks, we're also constantly improving all other aspects of our business to make our customers' booking and traveling experiences smoother and cheaper.
Travel search features
We always make sure that when you're looking to book a flight with us, we can offer you exactly what you need to travel as smoothly and cheaply as possible. Both the Kiwi.com website and the Kiwi.com app have search features that allow you to search for a particular trip when you know exactly how, where and when you wish to travel; but we also have very customizable filters, so you can find cheaper tickets if you're on a limited travel budget.
Search to: Anywhere
Try the Kiwi.com Search to: Anywhere feature — it lets you discover interesting places you normally wouldn't think of, and you can sort them by price. You could be somewhere amazing for next to nothing in no time! You can also choose to fly anytime, extending your options even further.
Other custom search filters on Kiwi.com include:
Time of stay: set a concrete or flexible time frame for how long you'd like to stay

Interactive calendar: shows you prices for each day of the month so you can select the best deal

Set price range: only search for trips within your budget

Airport radius: search for trips that start or end within a set radius of your departure or destination, so that you can find a cheaper flight from or to a nearby airport

Transport: choose from airplane, bus, and train routes, or a combination of all three

Carriers: search for your preferred airline, train or bus operator

Exclude countries: remove routes that go via countries you think might be difficult or inconvenient to enter, such as countries with visa or Covid-19 related travel restrictions

Times: depart or arrive at a certain time of day

Duration: choose a maximum travel time

Days: pick the day of the week that's most convenient for you to travel
Kiwi.com Guarantee
Adding the Kiwi.com Guarantee to your trip means that every part of your journey is protected from unexpected changes, whether it's a flight, train journey, bus trip, or a combination. It means that you can contact us 24/7 if things go wrong, and depending on the problem, we can provide:
protection against unexpected schedule changes

accommodation and contribution towards airport transfer costs

contribution towards refreshment costs

an alternative itinerary or refund
Flexible tickets
When you buy from Kiwi.com, you can select one of three levels of ticket flexibility: Flexi, Standard, and Saver. Each of these differently-priced tickets provides a different level of rebooking and cancellation flexibility. This means that you can choose the right ticket to suit your budget and travel plans.
Price FX
At Kiwi.com, when you decide to pay in your home currency, we simply charge you the middle of the market rate. Airlines can charge up to 6.5% in exchange rate fees — a common (and generally hidden) extra cost for the customer. Booking with Kiwi.com means you get the fairest exchange rate.
Flight price alerts
Do you have your eye on a specific trip? We'll notify you when the cost of it changes, and you can book exactly when you like the price. No need to search for the same route again; just set up your price alert and trust our Kiwi-Code, which checks over 50 billion prices every day.
This is what Kiwi.com is all about: using technology to make travel easier and cheaper for globetrotters like you.